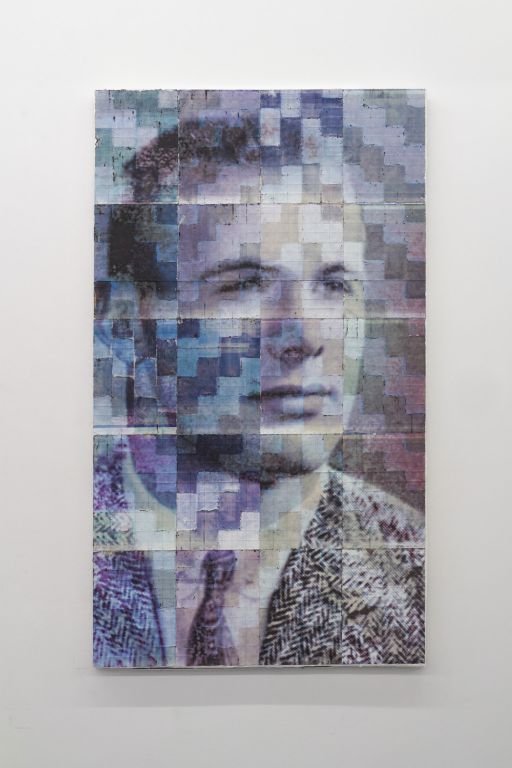 Jean-Baptiste Maitre is an artist based in Amsterdam. Maitre received his degrees in Art History (Paris-Sorbonne University) and Fine Arts (Ecole des Beaux-Arts Paris) as well as in Studio Photography (Gobelins Ecole de l'Image, Paris). He was a researcher at the Jan van Eyck Academie in Maastricht and at the Rijksakademie van Beeldende Kunsten in Amsterdam. He was an artist in residence at PiST Istanbul, The American Academy in Rome, Rose Residency Programme Museo d'Arte Moderna in Bologna, Via Farini in Milan, Lo Schermo dell Arte Visio program in Florence.
His current artistic practice is an investigation into finding analogies between sentiment mining and Dadaist cut-up texts, by making Paintings, videos and ceramic sculptures.
Maitre has exhibited at P//////AKT platform for contemporary art (Amsterdam); Galerie 1M3 (Lausanne); Centre d'Art La Salle de Bains (Lyon); Wattis Institute for Contemporary Arts (San Francisco); Bonnefantenmuseum (Maastricht); Centre Pompidou (Paris); Eye Film Museum (Amsterdam); Museo d'Arte Moderna di Bologna (IT); De Nederlandsche Bank (NL); Live in Your HEAD (Geneve).
His works is part of the collections of the Stedelijk museum Amsterdam, the Centre Pompidou in Paris, Museo d'Arte Moderna in Bologna, Sammlung Philara in Düsseldorf, as well as the Dutch Central Bank and ABN AMRO Bank collections.
Maitre is represented by Martin van Zomeren in Amsterdam and Rita Urso in Milan.